I'm sliding into the end of the year; that parenthetical time when holiday happenings sweep me out of my daily routine. The frenetic rush towards Christmas is past, and I sit replete with too much delicious food, and beloved company, cast upon a now quiet shore, as the high tide of celebration recedes until New Year's Eve.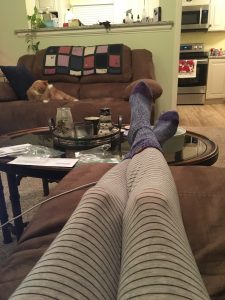 Today is a pajama day, where I refuse to get dressed, and my cats find me wherever I settle in, and cozy up in silent approval of my lethargy. This stark contrast to my 'full tilt boogie' life is as much of a treat as the pumpkin pie I ate for breakfast.
I let the world drift by, and unplug – from texts, from emails, from the computer, from all the places that I run to, and all the responsibilities that shape my days. And a quiet smile visits my face for no discernable reason.
In this moment I don't choose to think of the many things I'm grateful for, though I catch their shape, color, and scent on the edge of my awareness. Neither do I think about the year to come, with its possibilities beckoning to me.
I simply want to sit.
To breathe.
To put aside my thinking mind, soak in the present moment, and BE.
In all my doing, THIS is the piece I've hungered for.
This quiet presence.
A place beyond words, where the pieces of the passing year seat deeply into my being, and dance with the promise of the year to come.
Nothing to pin down.
Just an awareness of being alive, being 'a part of'.
And it is good.
Soaking in that goodness, which has nothing to do with the 'doing' of my life, something deep within me relaxes.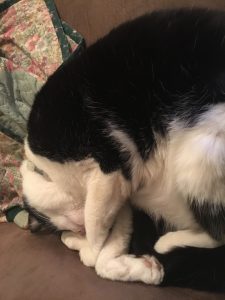 Quiet gratitude… for my life. For those I love. For the chance to be 'a part of'.
This is what I want to carry forward.
This being.
This peace.
This connecting with the Love that holds it all.
And to each of you who touch my life with yours, Thank You. There are no words to say how much it means to share this 'living' with you.